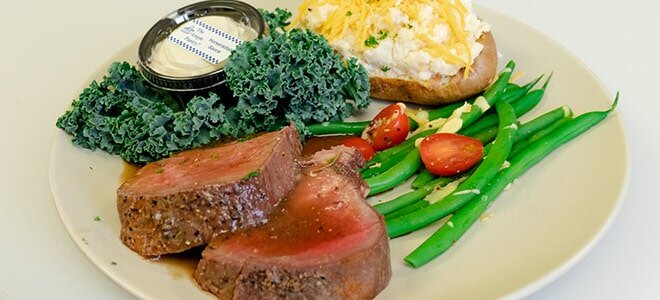 Filet of Beef
(5-6 oz) Roasted beef tenderloin sliced into medallions and topped with au jus.
Special Fare Dinner: Served with horseradish sauce on the side, a twice baked potato, and a fresh vegetable.
The main difference between the Prime Rib and Filet: The Filet is a leaner cut of meat and more tender than the Prime Rib. The Prime Rib is not as lean but with more fat giving it a little more flavor than the Filet.