Call Us to Order Your Homecooked Meal Today or Order Online!
The Ample Pantry accepts orders for homecooked meals in-person, online, or by phone. Give us a call at (269) 375-8300 to order for pickup or delivery today! Gift-cards are available for purchase as well. Ask us about our daily specials!
Pickup
The Ample Pantry is open for pickups and walk-ins. If you would like to order for pickup, let us know the estimated time of your arrival. For walk-ins, we have dinners available nightly or call ahead at (269) 375-8300 for dinner availability.
Delivery
We use our own delivery drivers and vehicles, so you will know how to spot us and have the ease of mind knowing your delivery driver. If you have any questions about our delivery area, please use the map below for reference.
The Ample Pantry is happy to deliver Your DINNER orders (no minimum order necessary) and your LUNCH orders (of 6 or more) within the following areas: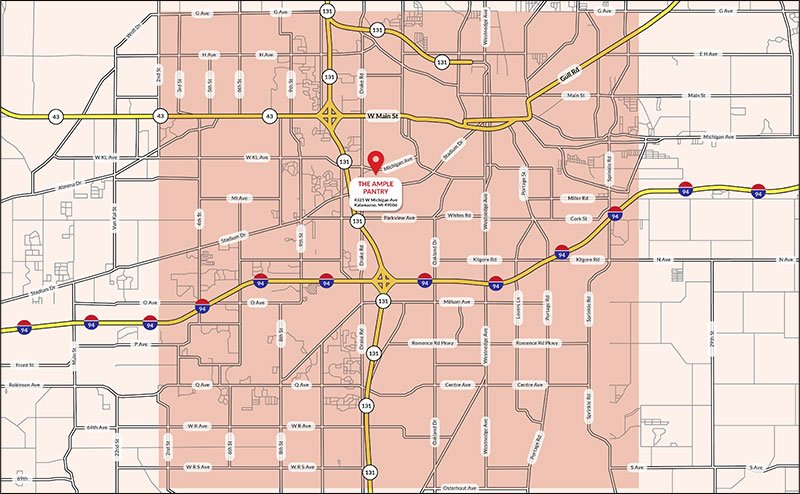 NORTH to G Avenue
SOUTH to Osterhout Rd.
EAST to 26th St.
WEST to 2nd St.